All the fun of going to a pumpkin patch includes all the different pumpkin patch activities you get to do with your kids! Whether attending a pumpkin patch field trip with your kiddos or simply celebrating the fall harvest season with your family, there are many things to do during and after your visit to the pumpkin patch. Ready? …Let's check them out!
Best Pumpkin Patch Activities to Look for on the Farm
The good news is, many of these things are included with the price of your admission ticket to the pumpkin patch. I like anything I don't have to pay extra for! This list of fun activities won't break the bank and will be something your child talks about for weeks, and the adults might secretly love them as well! So, as you are trying to figure out which pumpkin patch to go to, try to find out whether or not they offer some (or all) of these different things!
1. Duck Races – Pumpkin Patch Games
Now, while a live duck race would be a ton of fun on the farm, it's not likely that a farm will give you a duck to let loose and race. However, many pumpkin patches allow kids to participate in duck races, including rubber ducks! Let me tell you, there is nothing like seeing a small child's competitive nature come out with something as simple as rubber ducks and flowing water …it's pretty fantastic really. It makes you wonder why we make life so complex sometimes! This is genuinely a neat little activity to try with your kids.
2. Corn Cannon – Pumpkin Sports
You usually have to buy extra tickets to participate in the corn cannon at pumpkin patches. While this particular activity on the farm isn't usually free, it sure is a lot of fun. Pro tip: if you are on a class field trip or a family trip, try to get as many people together as possible to compete with the corn cannon. That way your child feels like they're trying to beat someone while playing! My children like to bet chores with whoever can shoot their corn the furthest.
3. Wagon Ride – Must Do Pumpkin Patch Activities
Take a wagon ride, or hayride, while you are at the pumpkin patch! These wagon rides are so much fun, and many times pumpkin patches will put their own spin on the ride. For example, I've been to some pumpkin patches where the wagon ride is more of a hayride with many different scenes to look at while going around the farm. Regardless, kids absolutely love an old-fashioned wagon ride, and this is considered a must-do activity while visiting any pumpkin patch! The best part is that the wagon rides are usually included with your admission tickets.
4. Corn Mazes – Activities If You Have Extra Time
Some pumpkin patches have different versions of corn mazes. Some places may call it a jungle maze, and others may make the cornfield haunted. Others still have mazes and trails that are designed out of something other than corn stalks. Nonetheless, the corn maze is fun if you have extra time. I would maybe save this activity until the end of your visit, as it can take a long time to do, and this activity is not always for everyone. Sometimes the corn maze is included in your admission to the pumpkin patch, so be sure to check. This particular image comes from the Ozark Corn Maze in Northwest Arkansas! While pumpkin picking is a lot of fun, their claim to fame is the awesome images carved into their corn mazes yearly. Even I have gotten myself lost in their mazes a time or two.
5. Pick Out Your Pumpkin – Must Do Pumpkin Patch Activities
When you're all done with the various activities, whether it be pony rides, sand art, or climbing all over hey, you have to pick out your pumpkin. That's the whole point of fall festivals and pumpkin patches right …to pick out the best pumpkin you and your child can find? For many children picking out their pumpkin is all of the fun. We have one rule for our kids: whenever we visit the pumpkin patch, you pick it and carry it. This just keeps my husband and I from carrying a ton of pumpkins and the cost down, as most pumpkin patches have a cost to weight.
Pumpkin Patch Activities For After You Get Home
One of my favorite parts of visiting the pumpkin patch is what we get to do with the kids after we get home from doing all of the fun activities on the farm!
1. Carve Your Pumpkin – Great Traditional Halloween Activities
My kids really love being able to carve their pumpkins once we get home. I like to do things as simple as purchasing pumpkin carving kits from my local store and sitting and having a pumpkin carving party with them. While we do this, I like having things like hot chocolate and snacks available to make the event more fun. Also, play some fun Halloween music while you carve, as it helps get into the spirit of the Fall season.
2. Roast the Pumpkin Seeds – Great Simple Pumpkin Snack Activity
I think it is important to teach our children about food waste and how to prevent it. One thing you can do when you're done carving your pumpkin is to save all those seeds and roast them. Your kids will enjoy turning the seeds that seem slimy and gross into a tasty snack that is healthy for them. Luckily, the internet makes it easy to find thousands of recipes for roasted pumpkin seeds. You just have to figure out if you want sweet or savory. The great news is this activity is basically free, since you already have the pumpkin seeds, and you likely have all the ingredients you need right in your pantry.
3. Bake a Pie – Great Fall Baking Activities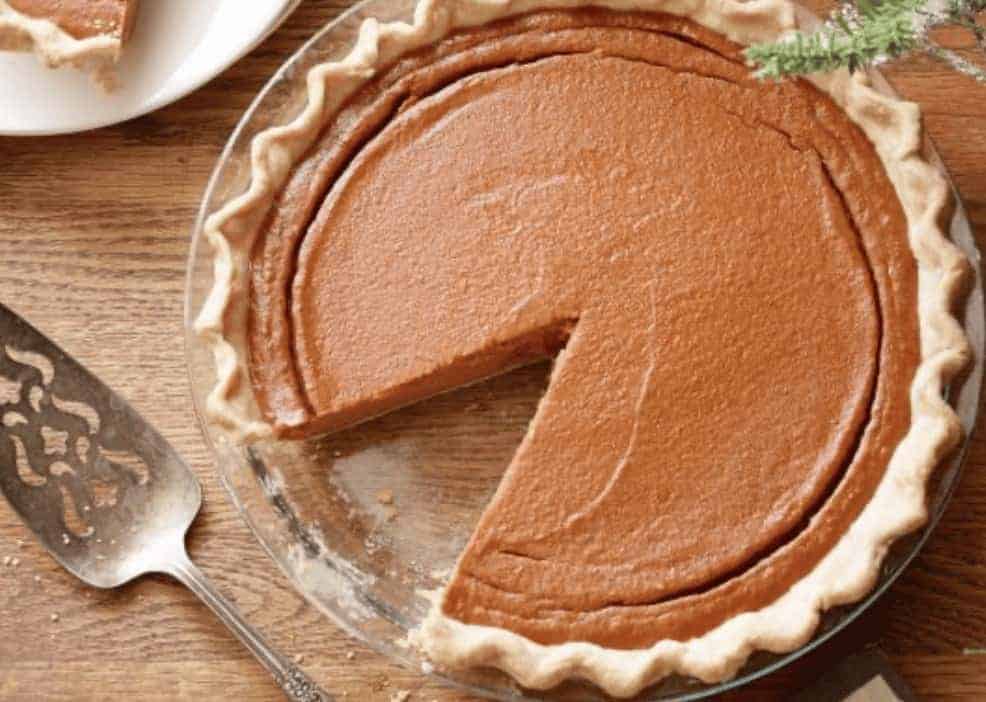 During your pumpkin patch experience, if you happened to pick up an extra pumpkin, make a pie from scratch with your kids. The first part of making a really great pumpkin pie is roasting the pumpkin and making your pumpkin purée. I really love this pumpkin purée recipe from Hey Nutrition Lady!
Next, take that purée and make the pie! I like to look online for my recipes and see how other bakers rated the recipes to try to find the best ones! If I take this much time and energy to teach myself and my children how to bake, I want it to be good!
Final Thoughts On Fun Pumpkin Patch Activities
I hope these tips and tricks for fun pumpkin patch activities you can do with your kids has you excited for this upcoming Fall season! I know as a teacher and as a mom, I like to find things to do with my kids that will enrich their lives and teach them lessons they will benefit from for years to come. So next time you visit your favorite pumpkin patch, be sure to look for these different activities and have lots of fun!